Serving the World from the West Coast of Norway on the
web and available broadcasting platforms, this is

Radio Northern Star-
The North Atlantic Sound!
Thanks for Listening!
Stay with The Northern Star -
The Station With The North Atlantic Touch!

All rights reserved:
Northern Star Media Services AS ©, 2001-2016
Disclaimer: The views presented in song lyrics do not necessarily represent the views of the editor or this station.
Radio Northern Star is your request station!
Radio Northern Star broadcasting channels
LKB/LLE, the former NRK transmitter site on Askoy Island outside Bergen in its original form.
Radio Northern Star, The International Radio Station from Bergen, on the West Coast of Norway regularly broadcasting in English and Norwegian, at www.northernstar.cc, is using the transmitters of LKB/LLE Bergen Broadcasting Station on a test and development license broadcasting over LLE-4 (1611 kHz) and LLE-3 (5895 kHz).
Reports are welcome to: 1000@northernstar.no or
Box 100, N5331 RONG, NORWAY. mp3 reports preferred. Verification by QSL card for correct reports. Remember to enclose Norwegian stamps or 3$.
On the web, Radio Northern Star-"Your Heartland of Music" had more than 165 050 listeners in the third week of April 2015!
You, too can join our increasing audience on Radio Northern Star and Northern Lights!
Right now you're on northernstar.cc!
But we can also be found on all the following channels on the web:

tunein.com
streema.com

On Wifi Radios like the Pinnell Supersound II:
Tell a friend!
Your Global Medium
SERVING LISTENERS IN 136 COUNTRIES:
| | | | |
| --- | --- | --- | --- |
| United States | Sweden | Great Britain (UK) | Norway |
THIS IS "THE NORTHERN STAR"!
WHY DON'T YOU ADVERTISE ON OUR STATION?!
CONTACT US ON
1000@northernstar.no
FOR FURTHER DETAILS!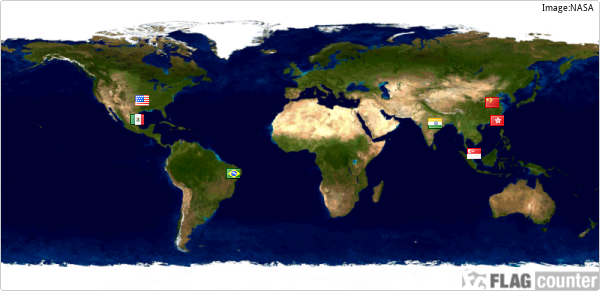 External programming
on Radio Northern Star and Northern Lights / VFG
Monday
1900-1930:
Vindu Mot Livet(Norwegian version of Insight for Living). Ola Bjorland.
1930-1945:
Veien Gjennom Bibelen. Øivind Brakvatne. (Norwegian version of Through The Bible).
2000-2200:
Emperor Rosko's Coast to Coast Country.

---

Tuesday
0100-0200:
Soundtrack of the 60s. Paul Graham.(Repeat).
1900-1930:
The Radio Priest. (Norwegian.)
1930-1945:
Veien Gjennom Bibelen. Øivind Brakvatne. (Norwegian version of Through The Bible).

---

Wednesday
1900-1930:
Vindu Mot Livet(Norwegian version of Insight for Living). Ola Bjorland.
1930-1945:
Veien Gjennom Bibelen. Øivind Brakvatne. (Norwegian version of Through The Bible).

---

Thursday
1900-1930:
Through The Bible with Dr.Vernon McGee.
1930-1945:
Veien Gjennom Bibelen. Øivind Brakvatne. (Norwegian version of Through The Bible).
2000-2200:
Emperor Rosko's Coast to Coast Country.(Repeat).

---

Friday
1900-1930:
Vindu Mot Livet(Norwegian version of Insight for Living). Ola Bjorland.
1930-1945:
Veien Gjennom Bibelen. Øivind Brakvatne. (Norwegian version of Through The Bible).

---

Saturday
0800-0815:
Irenes Kvarter. (Norwegian.)
0900-0905:
Nistepakka. (Norwegian.)
0905-0920:
Sanger Vi Aldri Glemmer. Johnn Hardang.(Norwegian.)
1000-1030:
Vindu Mot Livet. Johnn Hardang. (Norwegian.)
1030-1100:
Through The Bible with Dr.Vernon McGee.
1100-1130:
The Radio Priest. (Norwegian.)
1800-1900:
Soundtrack of the 60s. Paul Graham.

---

Sunday
0800-0815:
Irenes Kvarter. (Norwegian.)
0900-0905:
Nistepakka. (Norwegian.)
0905-0920:
Sanger Vi Aldri Glemmer. Johnn Hardang.(Norwegian.)
1000-1030:
Vindu Mot Livet. Johnn Hardang. (Norwegian.)
1030-1100:
Through The Bible with Dr.Vernon McGee.
1100-1130:
The Radio Priest. (Norwegian.)